Inspired by Human Connection

Fueled

By Premium Roasted Beans
About us
We created Loco Media in 2017 with the mission to inspire customers to connect with businesses in a way that benefits both parties.
As life becomes increasingly digitised and hectic, opportunities to genuinely connect with people diminish. We created Loco Media with the inspiration of connecting people.
Our mission – to elevate your brand and connect you with your target audience, and put a smile on their faces while doing it.
With a background in service and sales, we bring much more than good coffee to the table. We do our best to ensure your brand and personal profile is protected and promoted at the highest level; your success is our success.
Loco Media represents the amalgamation of several passions, infused together to create a unique offering. We have great coffee and a cool Kombi, but it's our people that make us stand out from the crowd. Let's make you stand out too!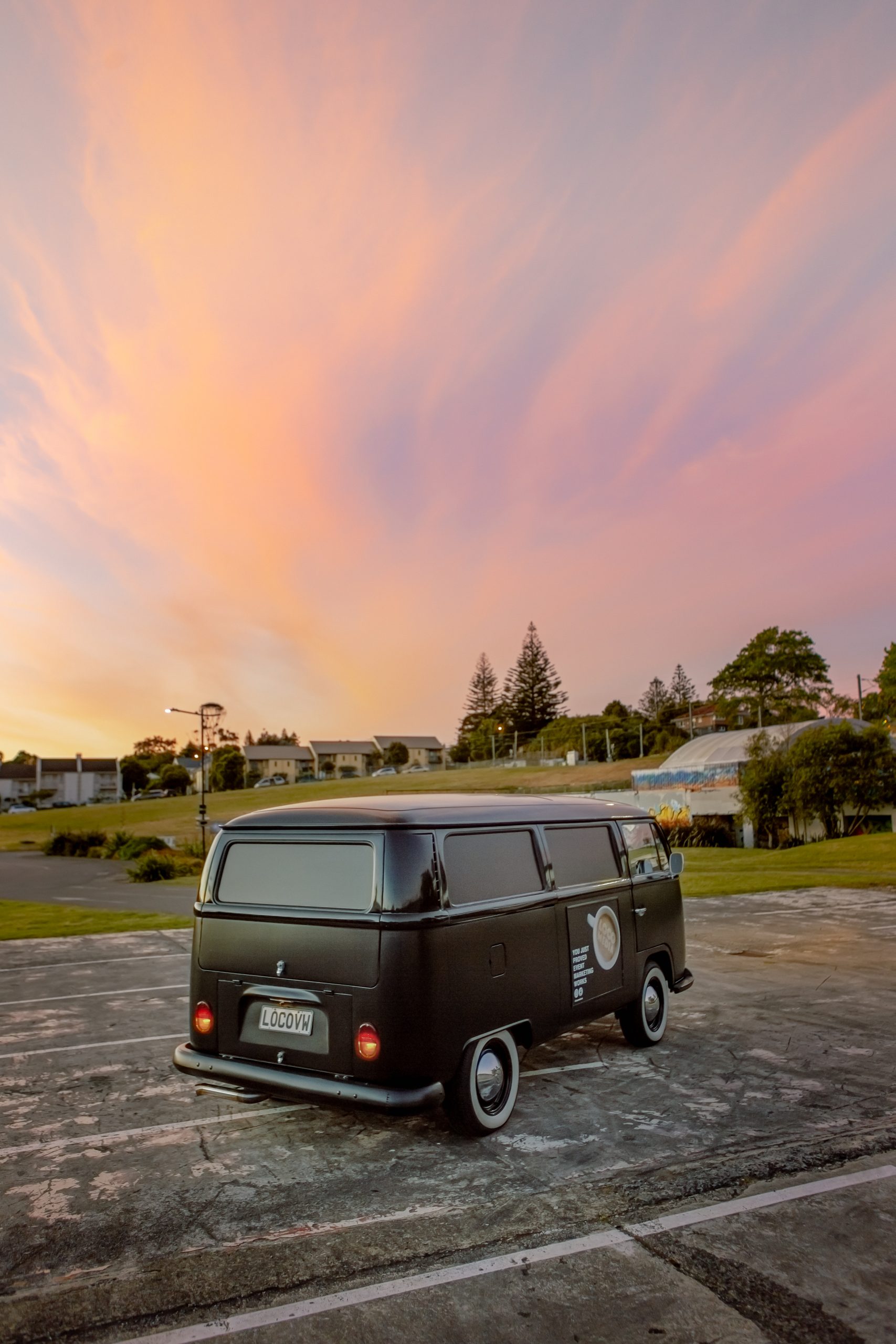 Gerrard Kennedy, Ingram Micro
Great platform for product awareness, spreading good cheer and customer engagement. We utilized a converted combi van to deliver coffee as fuel to drive business. We even had customers invite their customers.
Rebecca Bennett, Harcourts
The team are fantastic, we're big fans! Both Mike and Ness are always professional and chatty, they don't just stand and serve up the coffees – they actually engage with our buyers too.
Jodie Weenink, Mainstream Logistics
Mike is fantastic to work with. He is great with the customers and engages with them with ease. He is also is extremely efficient and professional….not to mention he makes a mean coffee.
Amy Anderson, Universal Realty
The total experience of the coffee, the staff and the branding create an inviting relaxed atmosphere and the engagement from the clients is increased tenfold.
Bryce Mills, Auckland Normal Intermediate
Their service has allowed us to provide our key stakeholders with a fun and energetic environment mixed with world-class coffee!
Dave Findlay, Harcourts
A professional and good looking Kombi van with our branding, a display screen playing our ads and high-class coffee with a friendly and professional person engaging with our audience meant that the clients couldn't forget us!
Larissa Tuhaka, NZ Head of Marketing, Ray White
Loco Media not only provides an outstanding coffee/hot beverage service that engages with our customers at open homes and auctions but a warm and inviting environment with music and branding options to entertain customers
Laura Blackburn, Marketing & Communications Manager, Scania NZ
Our regular events with customers and staff have become even better since we started using Loco Media. Everyone loves the coffee and the vibe the friendly team generates – plus, the branded keep cups are an added bonus
Join the Loco Media community to stay up to date with the latest event news, marketing tips and be the first to know about our latest promotions. There is no need to worry about spam emails; we don't want to make useless content that nobody cares about just as much as you don't want to read it. Let's get Loco!