Get
Exposure
Customers
Results
LOCO

Unique exposure
Say goodbye to mass email campaigns, cold calls, flyers on cars and door-to-door sales attempts. You're unique. Your business is unique. You want a unique way to differentiate yourself and stand out from the market.

Engaging conversations
Get connected to the people you want by meeting them where they are - and do it in a relaxed and memorable atmosphere. Invite them in with some freshly brewed coffee and get talking on their level.

Brand building
You're a pretty good person. Your company cares about your customers. You have pride in your brand. Let's take that brand to another level. Make the Kombi yours for the day with options to personalise it with your brand, product or whatever creative idea gets dreamed up.

Social media outreach
Social media has taken over the online world, and your business needs to be part of it. You can't beat it, so it's time to join in. Get exposed with our help; from selfies around the van to full marketing support - we've got you covered!
DON'T BE HARD TO GET
BE HARD TO FORGET
GOOD MARKETING MAKES THE COMPANY LOOK SMART

GREAT MARKETING MAKES THE CUSTOMER FEEL SMART
Not sure where to start when it comes to marketing? You've come to the right place. Our marketing team will help you understand how to engage your audience with the content they want.
Explore our service options and get a quote for your next event!
THE ONLY QUESTION LEFT IS, WHERE DO WE PARK?
Not sure if your industry could work with this type of marketing? Unless your customers dislike coffee, vintage vehicles and being outside – we're pretty sure we can break the ice with them! Check out our projects to see how we've helped other companies! Let's get in touch to brainstorm how you can pitch to your next market.
PREMIUM BEVERAGE OPTIONS
Our locally sourced beans are ground and prepared by experienced baristas. If coffee's not your thing, we've got you covered with a range of teas and hot chocolate. Our alternative milk options mean we've got everyone covered. Whatever your target audience, we can adapt to their liking.
ADDITIONAL MARKETING SUPPORT
Loco Media is so much more than a van. Our goal is to help you level up any campaign, product launch or opening celebration. Or simply boost team morale with a free coffee to show how much you care. Better yet, treat your favourite clients' team to some free coffee. The opportunities are endless, and we are excited to help you discover what will make the best impression.
PERSONALISED MATERIALS
Get panels customised for the van of your very own. These are yours whenever you decide to book the Kombi for your future events. We can design and print banners, presentations, pitch decks or whatever collateral you need. Our van is a mobile digital billboard too. Put your companies promo videos on the screen to ensure everyone knows just who is hosting the event that is the talk of the town!
CUSTOMISED EVENTS
Worried your event is too big or too small for our van? Fear not, we can adjust to ensure your customers can still get Loco. As long as there's somewhere for us to park, we can work with your schedule and coordination to ensure we are at the right place at the right time. 
Creating Memorable Moments

With our help, your customers won't be forgetting your event anytime soon! Make an impression.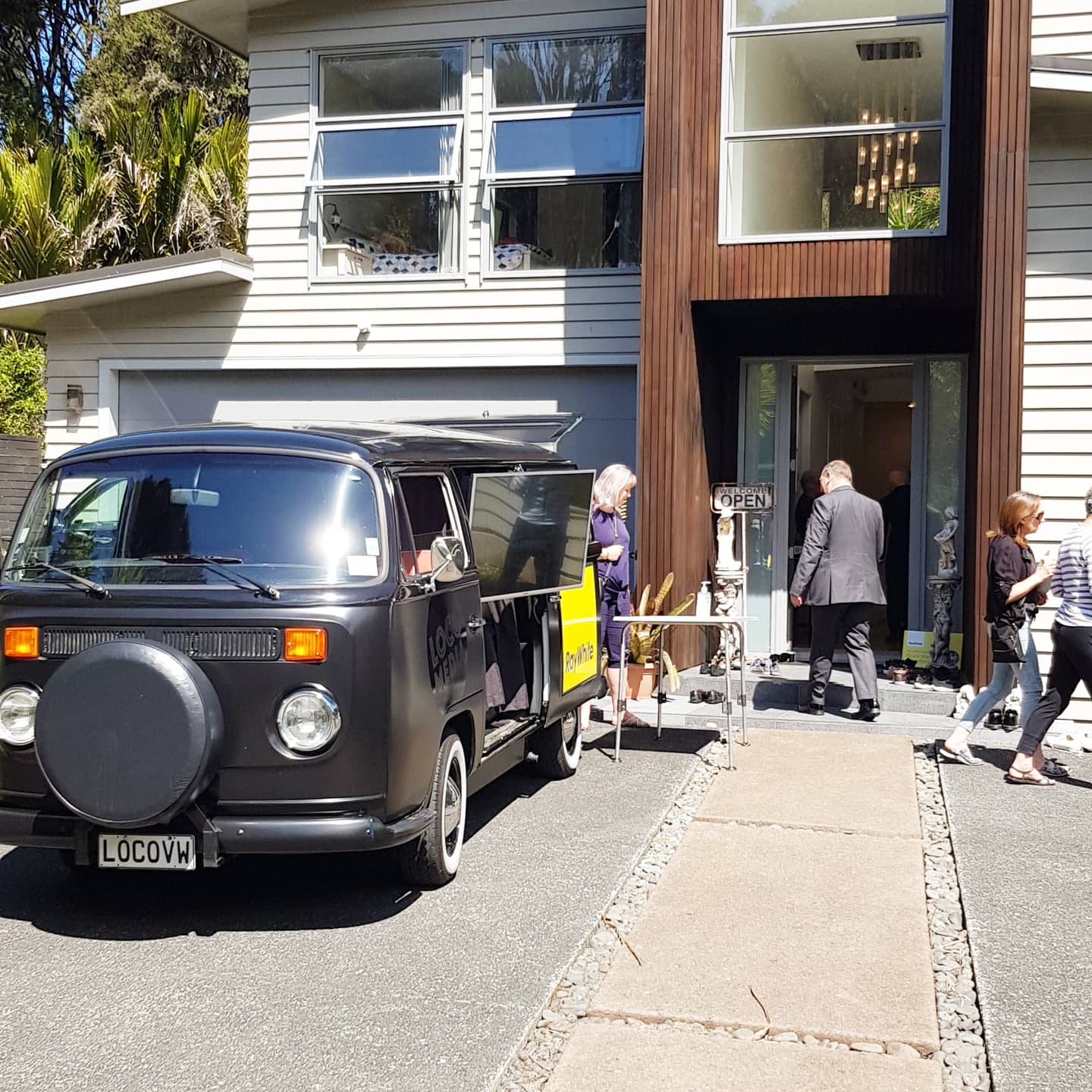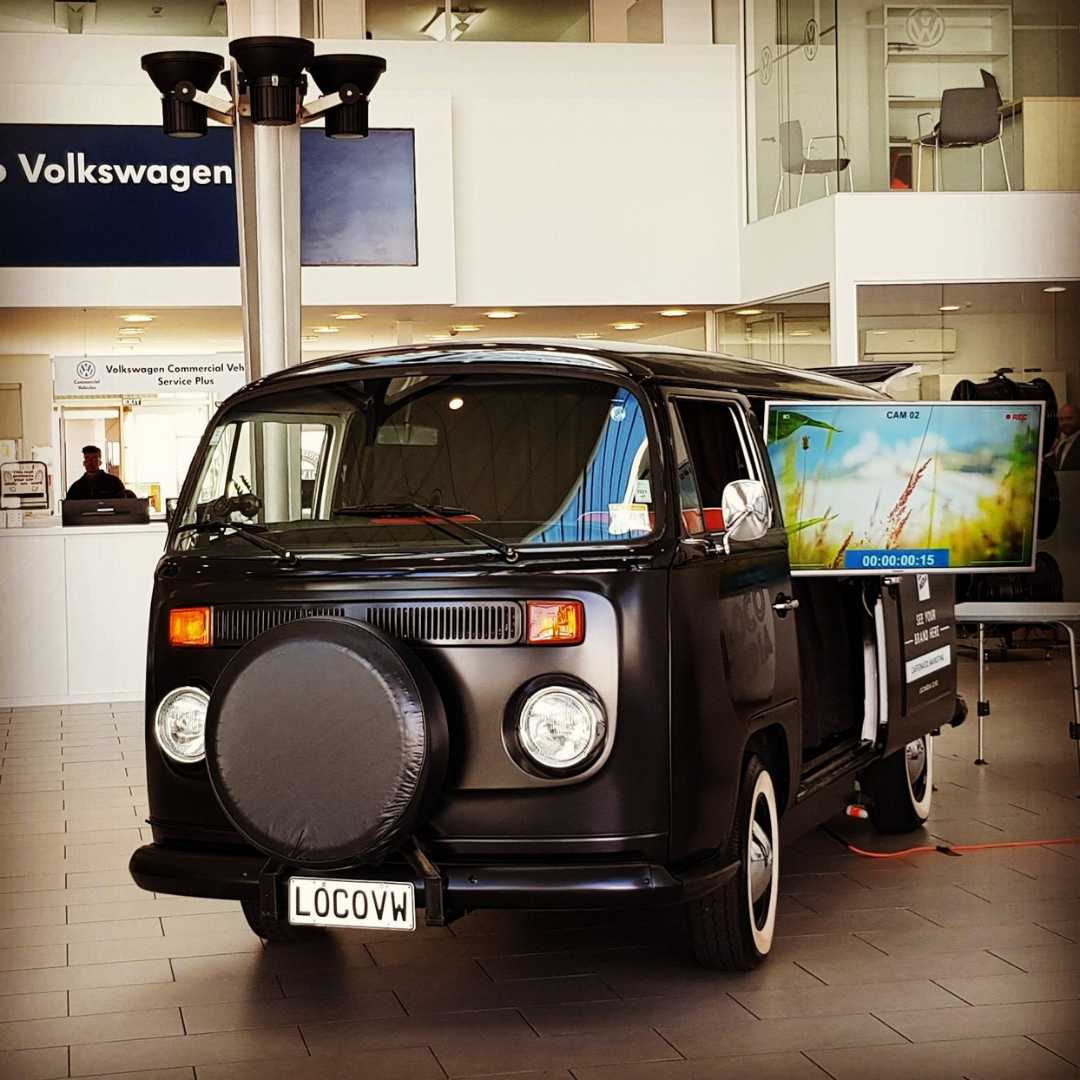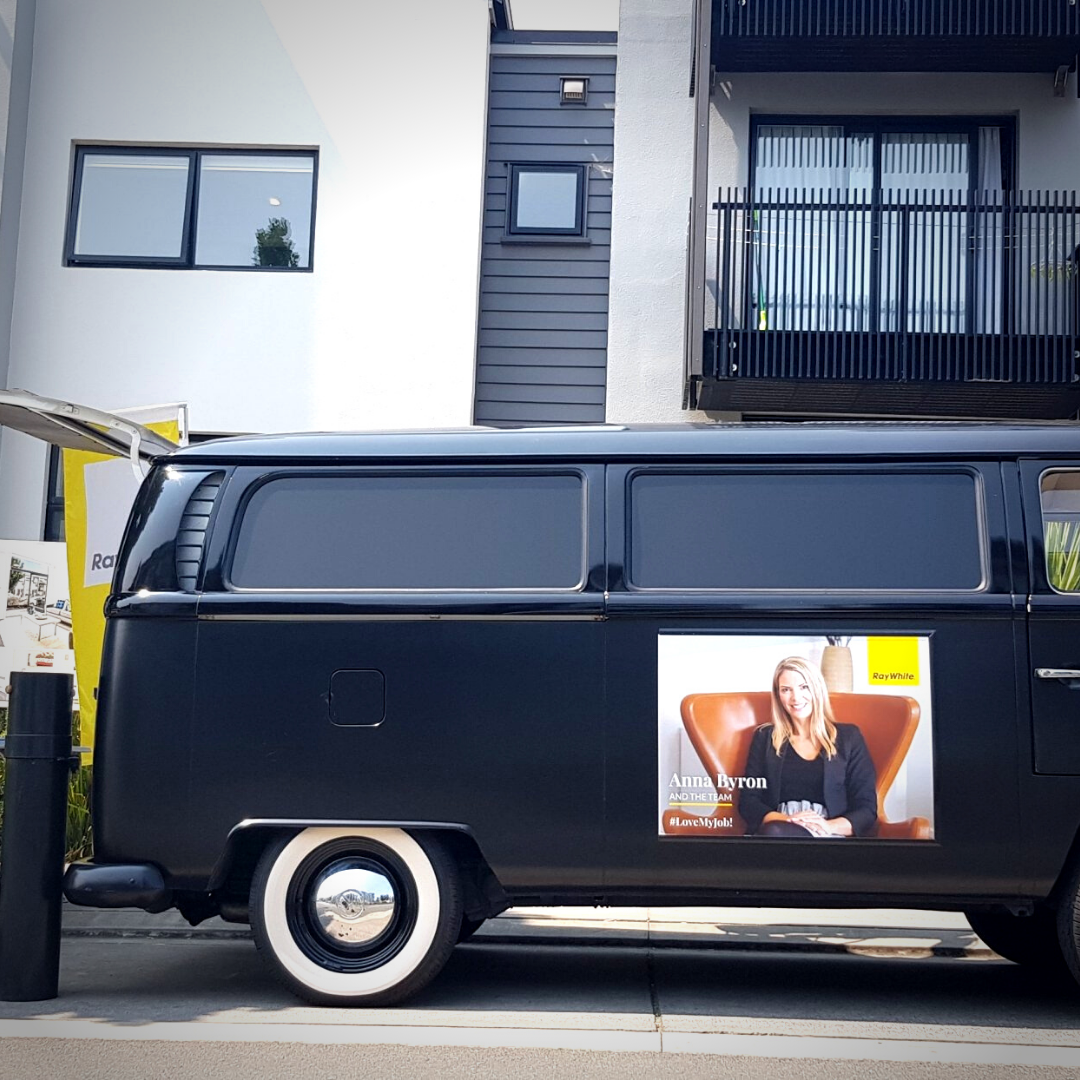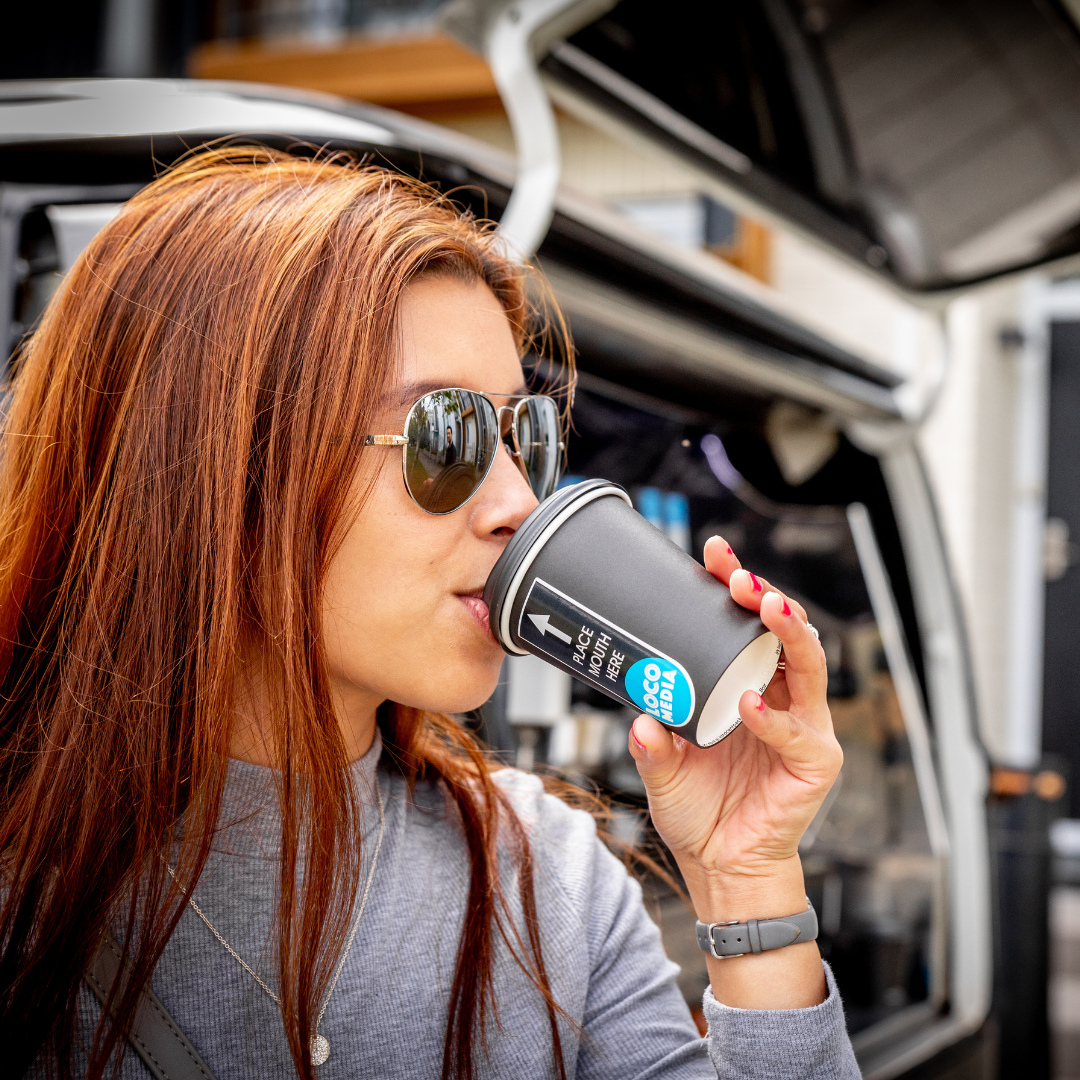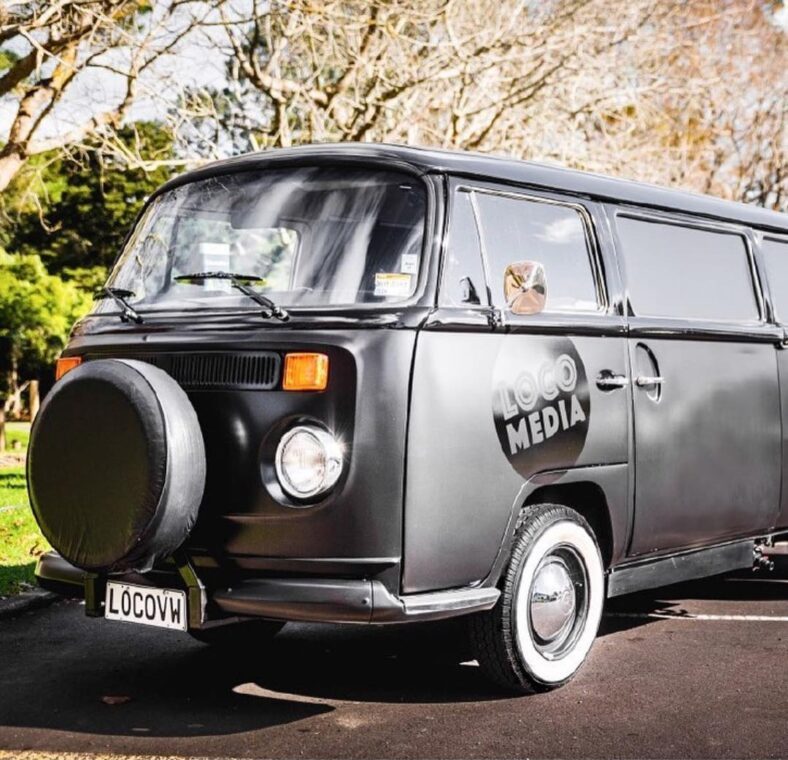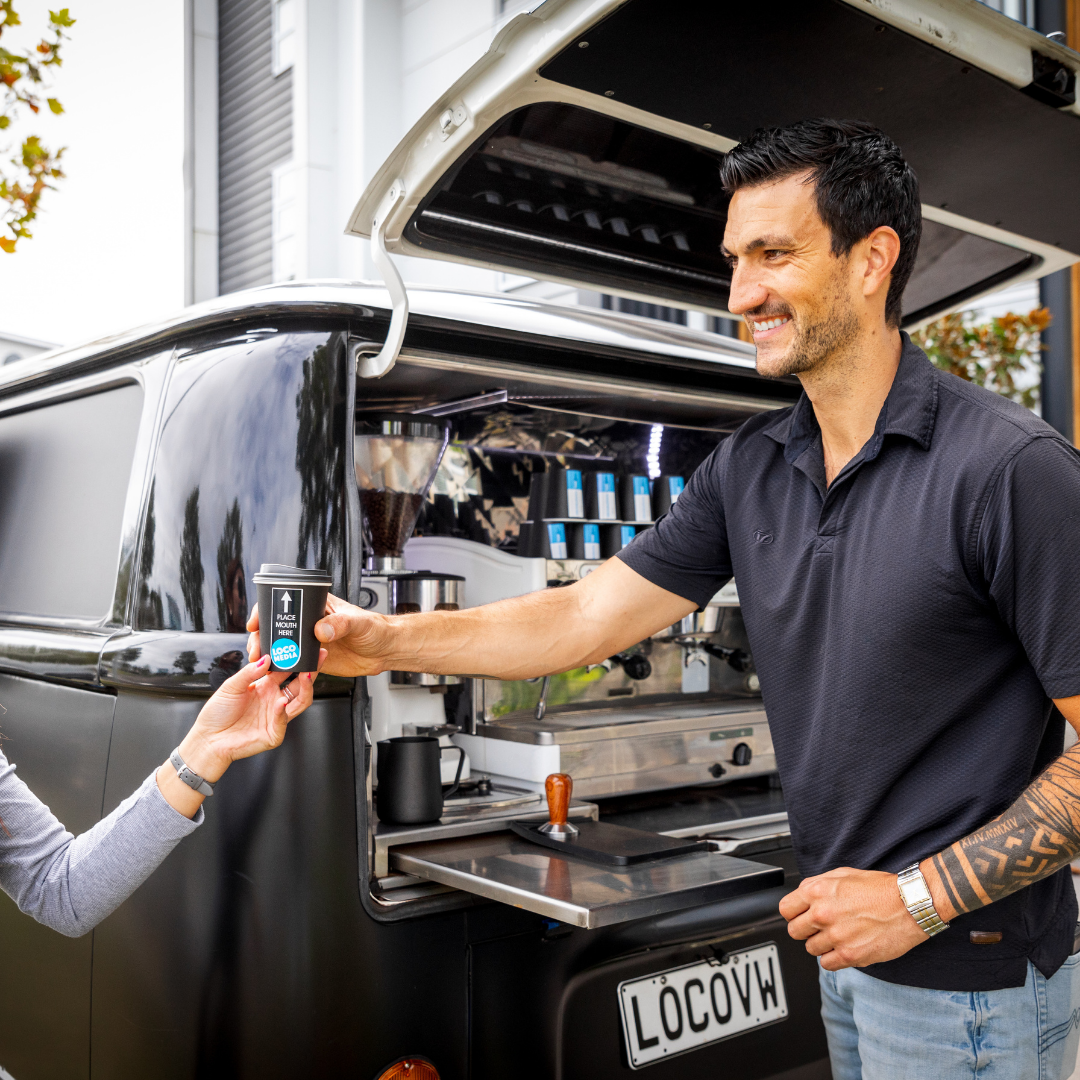 Join the Loco Media community to stay up to date with the latest event news, marketing tips and be the first to know about our latest promotions. There is no need to worry about spam emails; we don't want to make useless content that nobody cares about just as much as you don't want to read it. Let's get Loco!